Spotlight on the circular economy in the climate emergency
5th December 2019
'Urgent action is required to turn our existing economic model into one which is fit to challenge the climate emergency' is the underlying message delivered to city representatives gathering in Glasgow this week for discussions on the circular economy.
With support from the European Regional Development Fund (ERDF), The City of Glasgow, along with the Glasgow Chamber of Commerce and Zero Waste Scotland is hosting 20 cities from the rest of Europe and the UK this week for a high-powered initiative to drive greater innovation in the circular economy within cities.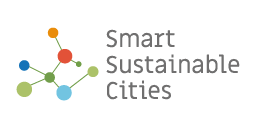 The Smart Sustainable Cities programme brings together city representatives for two days of discussions with world-leading circular economy experts, in driving further innovation within the circular economy.
Glasgow is one of several UK cities leading the way in transforming the economy from being linear (where significant natural resources end up as waste) into being circular – where waste is minimised, materials are reused or recycled, and nature-based solutions play a key part. The circular economy is seen by leaders as fundamental in the fight against climate change and in reaching net zero emissions.
The urgency of the issues at stake were underlined by leaders who welcomed delegates at Trades Hall on Monday evening, highlighting the central role of the economy and its linkage to carbon emissions, the challenge that this brings for cities, and the importance of driving for innovation at a time when the UK will host COP26 in Glasgow in 12 months' time.
The opportunity for turning the economy from a linear model into one which is less resource intensive is a key focus for the discussions, as Iain Gulland, chief executive of Zero Waste Scotland is quick to highlight: 'Four-fifths of Scotland's carbon footprint comes from products and materials. The production, consumption and waste of these products and materials are leading to emissions that contribute to the heating of earth at an alarming rate.  This includes the energy required to grow, make, process and transport them, whether they are made here in Scotland or elsewhere. Climate change doesn't respect borders. It affects everyone.'
In response, cities across Europe are declaring a climate emergency, and creating new strategies to put climate change at the heart of their activities, something which is not done lightly as Cllr Richardson, the City's Sustainability and Carbon Reduction Convenor said: 'Glasgow declared a climate emergency earlier this year and has now committed itself to becoming carbon neutral by the year 2030. That's really challenging, but it's the sort of ambition which we need if we are to ensure a just transition to a safer world.'
Alison McRae from the Glasgow Chamber of Commerce laid out Glasgow's circular journey: 'Over the last few years, Glasgow Chamber of Commerce has been working closely with our partners Zero Waste Scotland, Glasgow City Council and the Circle Economy in the Netherlands to set out a circular economy vision for the business community and city: Circular Glasgow. Contained within this vision are practical steps for the city and business community to embrace the wider opportunities of economic development, increasing competitive advantage, resource recovery and reuse and carbon reductions through taking a circular economy approach.'